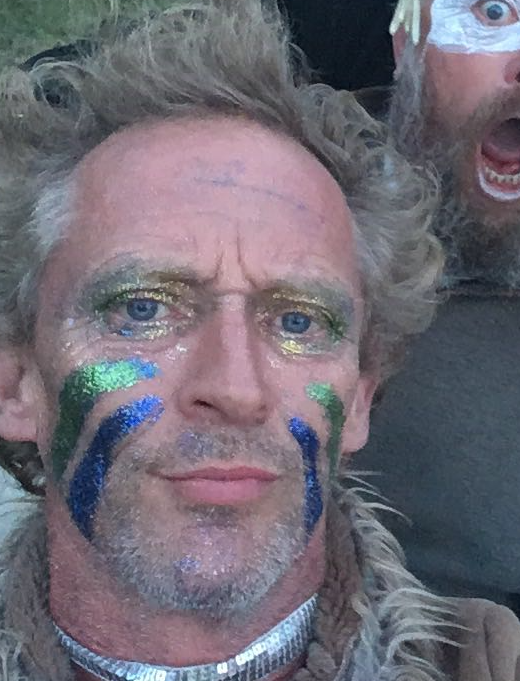 Peter George Rowe - Founder and Director
Very much considered to be the mastermind and creative genius behind all Motorcycle operations (his own words), Peter rode his first motorcycle at the tender age of eight and simply hasn't stopped. "It's not the speed thing that excites me ... it's that feeling of adventure that I have when I am riding my '76 Bullet in marvellous India".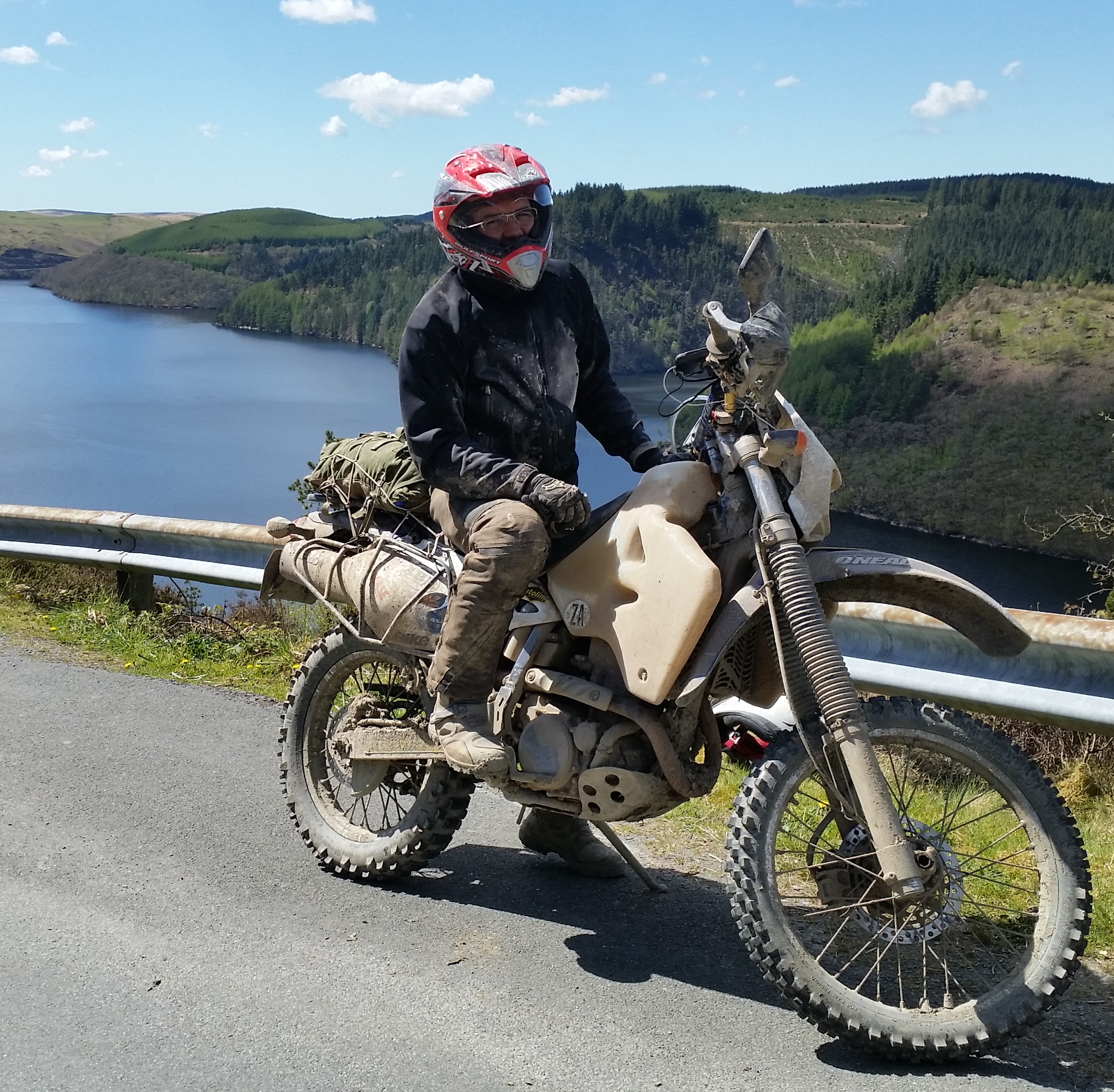 Shaun Kelly - Tour Leader
Shaun brings some international mystique to the Glorious Adventure Company. Growing up in New Zealand, Shaun has been riding bikes since the age of 15. He has travelled the world exploring Africa, Europe and Asia. Shaun first travelled to India in 1999 where he fell in love with the country and discovered the joys of a Royal Enfield Bullet.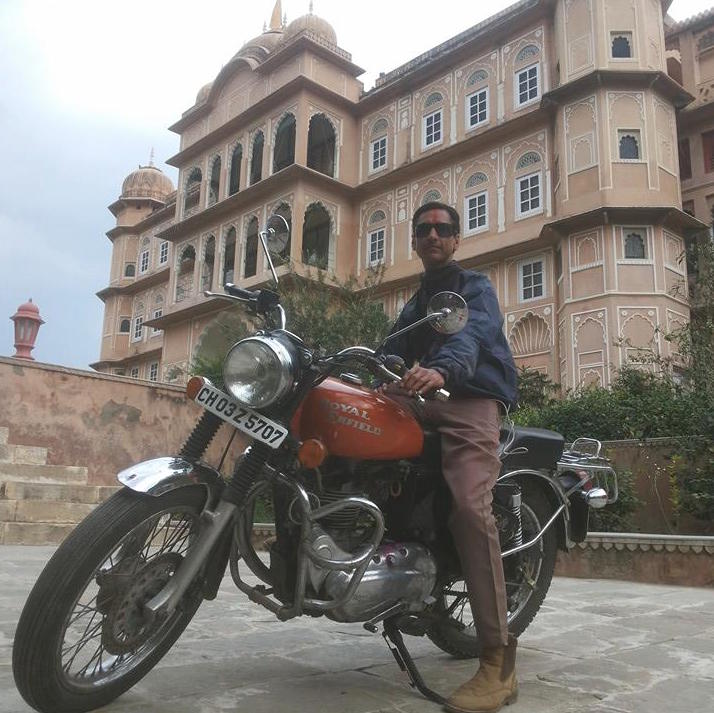 Niranjan Singh Rajput AKA 'Ninja' - Tour Guide
Niranjan is a qualified and respected tour guide of North India. He lives in Alwar, Rajasthan with his wife and family. Ninja has worked in tourism since 2008 and his detailed knowledge of wildlife and cultural history is second to none. He also acts as Peters moral compass at times.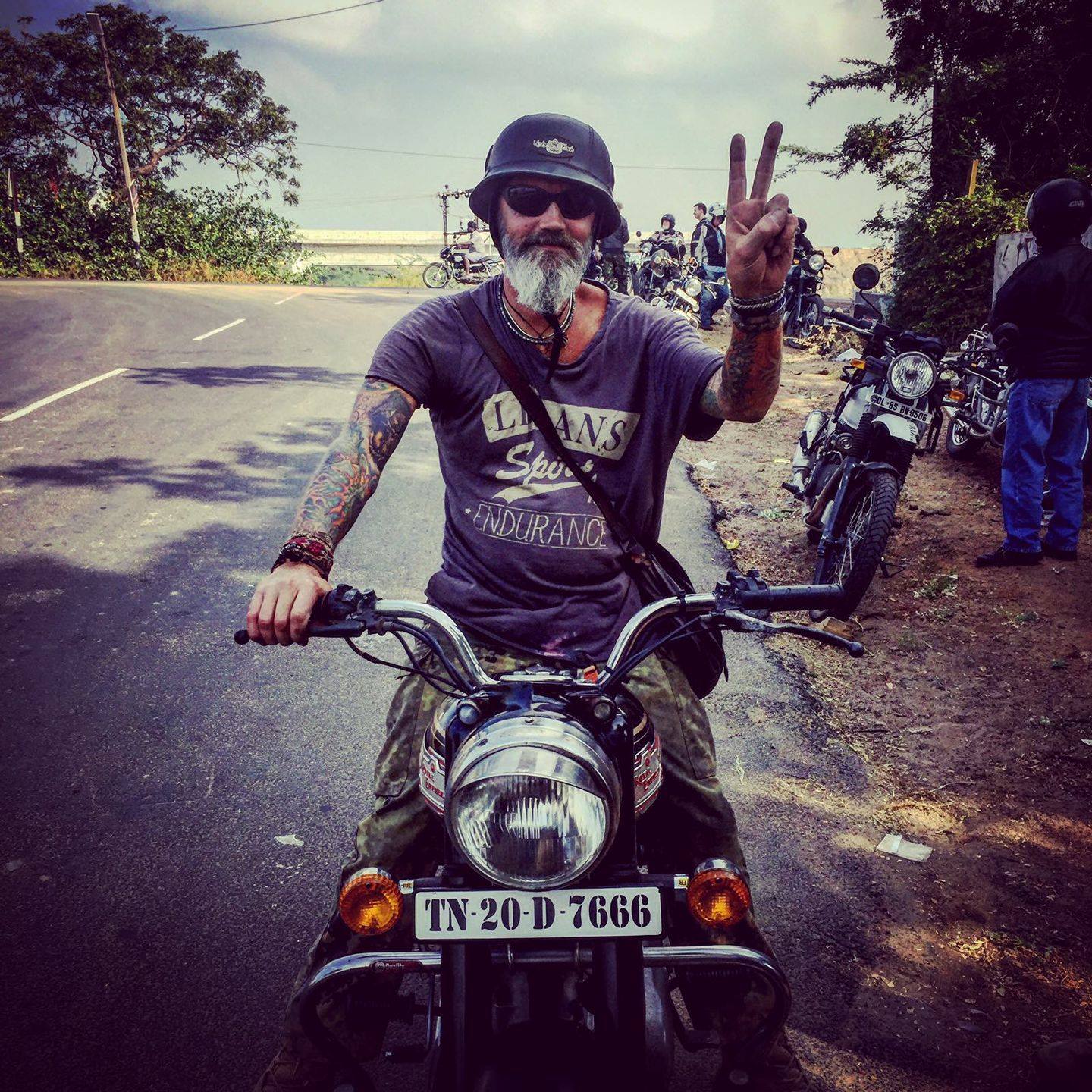 BEAKER STONE AKA CAPTAIN BEAKER - Tour Leader
Beaker Stone loves motorcycles. His discovery of India and what it offers for motorcyclists has captured his heart. Beaker runs MOTOSPLOSH ADVENTURES with his own angle on them.
ANIL, SHAZADH,NARESH and NAREEM - OUR MECHANICS
Anil and his gang, despite their dirty fingers are a hit with the ladies! They also happen to be great at keeping our motorcycles on the road. Engine rebuilds in the desert have yet to phase our boys. We could not do this without them!
ALAN NELMES aka 'MAJOR MANGO' - TOUR LEADER
Youthful Alan is our most senior member of the family and has charm literally oozing from his moustache. He has too many motorcycles to mention as his long suffering wife will testify. Simply cannot imagine being in India without him.
Sanjay - Get-away driver
Sanjay is one cool dude. He drives the support vehicle jeep and never leaves our side. Sanjay has recently taken on the responsibilty of teaching Pete the rather complex language of Hindi. He is well known for his patience.
---
ERICA - MINIBUS LEADER & ADMIN.
Erica rides motorcycles, books hotels, kicks arse, manages the minibus, manages Peter, kicks arse ..... As with all of us, Erica fell instantly in love with India and cannot get enough of it! Erica also manages and is leader on a series of holidays on textiles, arts and crafts.
JAZZ - MINIBUS LEADER
Joanna Lester-George lives in south Goa with her son Xavier where she heads the successful Koko-India Travel Company. Jazz is also a Travel Writer for various Travel guides and Magazines. She has a wealth of knowledge when it comes to travelling in India and a deep understanding of preparing Gin and Tonics.....You are in safe hands!